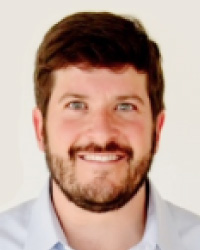 Josh Cohn was born in Puyallup, Washington but has spent all but his first few months in Charlotte, NC where he attended the University of North Carolina at Charlotte. He earned his B.A. in International Business and is conversationally fluent in Spanish.

He began his medical device career with PENTAX Medical where he quickly became one of PENTAX Medical's most successful Territory Managers. He did this by turning what was an underperforming territory into one of the most successful territories in the country. He made a name for himself by earning a reputation of converting businesses from their closest competitors. He was quickly promoted to Regional Sales Director where he again grew an underperforming region into the highest revenue producing region in the country. Finally, he was promoted to National Sales Director where he was responsible for the US GI and Pulmonary divisions. Josh has consistently over-exceeded expectations and has proven to be a leader capable of building, coaching and mentoring his teams to success.

Josh is married to his wife Blaire of 12 years. They have two children, an 8 year old boy and a 6 year old girl. They currently reside in Cornelius, NC, a suburb of Charlotte.