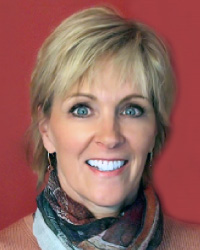 Ms. Pattison was born in Rolla, Missouri, and received her Registered Nurse degree from the Burge School of Nursing in Springfield, Missouri. Following graduation, she was an intensive care unit nurse – cardiovascular specialty at Trinity Lutheran Hospital in Kansas City, Missouri, where she later became Director of the Gastrointestinal Laboratory. For nearly 20 years she was a private practice nurse and office manager for her husband's gastroenterology practice. She later joined her husband with Tri-Med Specialties, Inc. in Lenexa, Kansas, where she was Director of Quality Assurance and head of in-house sales for the C-14 urea breath test for Helicobacter pylori and Micro-Count scintillation counter.
Her experience with the C-14 urea breath test led her to be involved in published research studies of the possible relationship of Helicobacter pylori to multiple pulmonary diseases. With the sale of the company to Ballard Medical Products, Draper, Utah, she returned to private practice nursing in 2001, where she is currently involved with her husband's gastroenterology practice as nurse clinician and endoscopy assistant.
Ms. Pattison was involved in some of the earliest studies of percutaneous endoscopic gastrostomy techniques and has been involved in over 1,000 PEG procedures. Because of her expertise in this area she has presented at an SGNA regional meeting and ultimately formulated the ideas for novel surgical techniques for laparoscopic surgery as well as intra/transgastric surgery devices.